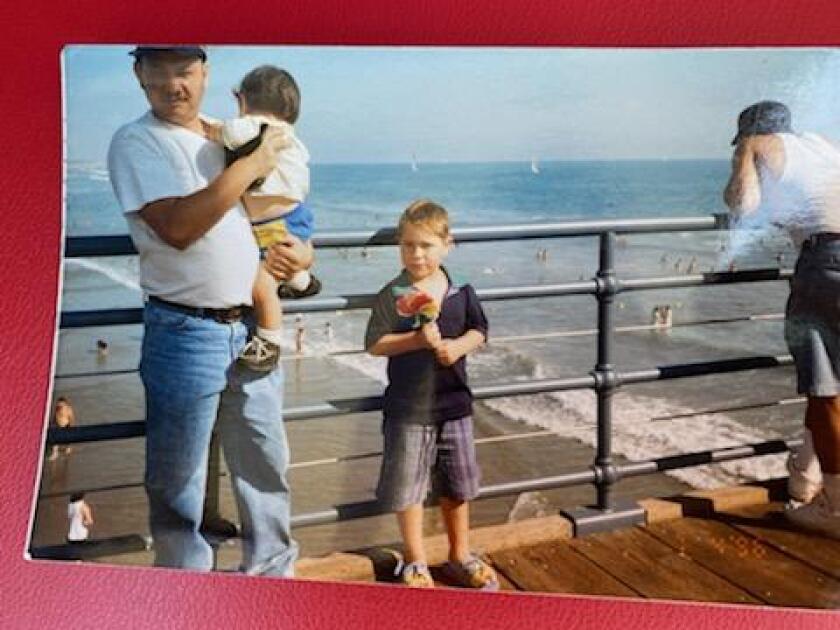 Carlos Ernesto Escobar Mejia with two of his nephews about 20 years ago.
Confirmation of What Was Foreseen to Come, a confirmed COVID Death in Otay Mesa Detention Center
58- year old Salvadoran man dies after a week in hospitalization 
Los Angeles, CA- On Wednesday, May 6th, 2020 authorities confirmed the death of 58-year old Salvadoran, Carlos Escobar Mejia, who had been under ICE custody in the Core Civic Detention Center in Otay Mesa since January. Carlos is the first known death of COVID-19 in an ICE facility; however, this immigrant prison currently has around 202 confirmed cases and individuals detained have denounced negligent health and safety procedures. 
ICE, who has the authority to release immigrants to their families, and has in place a number of alternatives to detention refuses to do so.
Camila Alvarez, CARECEN Managing Attorney  issued the following statement:
"Today, we mourn the loss of Carlos, a man who fled a Civil War in El Salvador with his family in the 80s only to die under the custody of the US government years later. While his sisters were able to become US Citizens, he was unable to do so. A piece of paper, or the lack thereof, and the cruelty of unnecessary ICE detention are the reasons he is no longer with us. 
The global pandemic has no borders, it has devastated nations across the globe and is altering our way of life. We must re-envision our immigration system and not allow such an inhumane process to exist – we cannot continue to subject immigrants to the dehumanization they face in these detention centers. 
We have repeatedly called on elected officials to take action, but they have done next to nothing to help immigrants in detention centers. We demand all migrants have proper treatment and access to due process and to be released. We must hold CoreCivic and ICE accountable. We need action and we need it now. 
CARECEN-LA will continue to fight to Free Them All, and calls on all elected officials – whether local, state, or federal to do everything in their power to release immigrants held in these death camps we call detention centers. 
###